Schirin Partowi — Vocals, Concept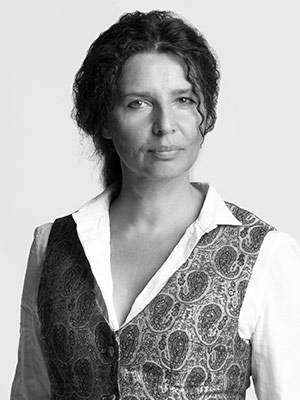 Schirin Partowi, the daughter of a Persian father and German mother, grew up in a liberal environment in Germany. She studied classical vocals and musical theatre at the Folkwang University. The alto is a renowned concert, oratorio and opera singer.
While researching into her oriental roots she came across opportunities to contribute towards interreligious/intercultural understanding. Vocals are a core element in all religious practices, all festivities and all cultures. Vocals are the language of the heart, an expression of longing, happiness and sadness. They are spontaneous and understood by everyone. When one listens to the music of a stranger then one is automatically closer to him. Music creates bridges. Based on this perception Schirin has developed several intercultural and performance concerts during the last few years.
For the Abraham concerts, which correspond closely to her political and religious understanding, she brought together and interpreted Islamic, Jewish and Christian pieces from the mystic of the Middle Ages, which she placed alongside Jewish-Sephardic vocals/song which she found in the then tolerant Spanish-Islamic cultural region of Al-Andalus.
Schirin Partowi | www.schirinpartowi.de